As Business Owner:
My app is delivered faster.
I can decrease costs of software implementation.
My team is more productive.
I can easily inspect all code vendors.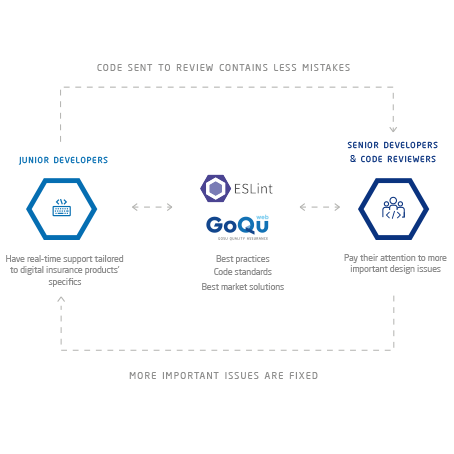 As Technical Leader:
I can focus on more complicated issues.
I can focus on designing new features and developing existing ones.
I can easily share my experience and knowledge.
I can easily conduct few different projects.
My projects' code technical debt goes down, not up.
As Developer:
I receive a feedback every time I need it.
I can learn coding best practices on the fly.
I can easily fix issues thanks to autocorrection.
I am more satisfied with code I send to a code review.
I am more independent in my work.