Guiding an Effective Cloud Business Case 
A financial service is complex. There is a wide array of convoluted business processes, customer data, documentation, and integrations to accommodate for within the IT infrastructure. The past industry standards have aged into legacy systems, mounting on a monolithic infrastructure that often lays waste to progress and digitalisation. 
Reorganising and restructuring these intricate systems can be daunting to think about, and even more difficult to approach. 
Over the years, developments in the cloud have progressed, and insurers have matured in their understanding and usage of cloud technologies. Well-trodden guidelines and solutions have been built to cater to the most governed, audited industries and regulations.
It is time for our industry to take the next great leap into the cloud. 
—–
All new endeavours will begin with the creation of a business case. At Sollers Consulting, we have established a phase-based approach to lay the foundation for a cloud transformation. We have detailed the key stages that help formulate the basis of your cloud business case.
Cloud Directives Confirmation 
As with all new projects and initiatives, the business direction must be determined and unified throughout the organisation. The technical direction must fulfil the demands of the business direction at hand.
Let's start with the biggest question: Where are we going? 
Perhaps the COVID-19 pandemic has your institution looking for an infrastructure that can securely accommodate remote work in managing IT services or developing and testing new services.  (Read our aticle about the effects of the Pandemic on Cloud adoption rates) Perhaps you are looking to optimise business processes and expenses and looking to create capacity in taking on new initiatives and projects. Whatever the reasons may be, the discovery and alignment of these drivers is the first big step in determining whether cloud is right for you.
Widen your perspective beyond the IT infrastructure itself. What kind of growth do you want to see internally? How can internal innovation foster digitalisation? Remember that your technical infrastructure is the binding force between each employee.
"As-is" Analysis  
Now that your business vision is clearer, we must begin with a seemingly simple question: What are we working with? 
Let's take three perspectives on your existing solutions.
How are we managing our services?
An operational perspective must be used to assess how the existing services are being utilised and managed. These are the people who are interacting with the infrastructure on a day-to-day basis. Interacting with key operational team members will add great value to the analysis. Discover where these members have the most issues, and where they spend the most time and resources.
What does it look like under the hood?
A technical perspective must be used to assess the design and capabilities of the existing services and resources. Discover the hotspots for technical issues, and where performance is struggling. A simple complaint is often an indicator of a bigger underlying problem. A deep, technical analysis is required to scope out the limitations and inefficiencies of the existing system.
Where is our money going?
A monetary perspective must be used to assess the cost of using and operating the infrastructure at-hand. The most tangible costs of running these services would include on-premises resources, like hardware, rental space, licenses, and utilities. Operational costs like maintenance and labour will be more difficult to assess. Many of these operations and functionalities will be intertwined with other resources and functionalities, and it will be difficult to properly dissect and assess these costs. 
Combining these three perspectives will provide a better vision on the health and total cost of ownership (TCO) of your services. A strong dedication to these analyses will prove to be central to driving your cloud business case and monitoring the effects of a transformation.
Impact Evaluation 
After taking an introspective look into the existing infrastructure, cloud practitioners and consultants will begin to brainstorm various potential cloud solutions. The same three perspectives can be used to assess the impact of and requirements for change.
How will this evolve our operational framework? 
In an operational perspective, we can begin to outline the impacts on the usage and management of the IT services. It is important to analyse a variety of internal users to have a holistic view on daily operations, since the operations team may not be the only team that keeps the infrastructure up and running. How are compliance and regulatory measures implemented and overseen better? How are issues being discovered, and how can they be escalated more effectively? A solid understanding of IT service management best practices plays an important role here. We are looking at an evolution for the existing operational frameworks after all.
How will this improve our technical capabilities?
From a technical perspective, we can summarise the impacts on the performance and flexibility of the existing services and technical resources. It is important to understand the environments in which these services run and understand how the services will cater to any significant environmental changes. These can stem from sudden changes in traffic, the creation and integration of new projects, or even a global pandemic lockdown. 
How will this decrease costs and free up resources over time?
From a monetary perspective, we can estimate the Total Cost of Ownership, along with the cost benefits of maintaining the new solution. It is important to look beyond tangible monetary values and pay attention to the drivers for cost optimisation: the proper handling of IT costs and visibility of cost allocation can significantly aid in financial control and analysis.  
Gap Analysis
These analyses will help identify the gaps that must be filled to accompany the changes. We must assess all perspectives and participating entities to discover what is required to make the changes come to life. The most obvious gaps will lie in the migrations, developments, and refactoring necessary to implement the new services. Other gaps will be found in training, hiring, or outsourcing staff to obtain the knowledge and trainings required to create and manage the new solution. 
Solution Selection 
The assessments are now ready to be compared, discussed, and analysed by the stakeholders.
Take a step back and assess the impacts throughout the organisation. 
Which path do we take?
The discussions should centre around understanding and weighing the pros/cons of each solution and finding the right balance for all participants. Understanding the business values and initiatives is vital, but what is more important is to listen to the subject matter experts who will become the drivers for change. Open communication and debate will foster the right environment to select the most effective path to change. 
Cloud ROI 
After the elected solution is agreed upon, it is then time to dive deeper into the benefits and Return on Investment for the business case. 
The traditional model for measuring ROIs is based on two KPIs: IT capacity and IT utilisation. In a cloud infrastructure, capacity is scaled to demand and measured by storage, CPU cycles, network bandwidth, and memory. Utilisation was measured by availability and usage volumes.
Comparison to the traditional model of computing is important, but not enough to measure all the tangible and intangible benefits of a cloud transformation. It is crucial to look at the following cloud benefits to truly measure the value of investing in cloud: 
Speed of adoption: Business strategies and initiatives can be quickly and easily adopted by the cloud infrastructure. Kickstarting a new project requires less work since IT resources are easily built and scalable. The cloud is often quick to offer pre-built functionalities and simplified integrations to aid in the compatibility of new services.
Cost of inaction: Cloud is the new standard. The newest technologies and services in infrastructural services and InsurTech solutions are cloud-native (born in the cloud) or cloud-ready (compatible with the cloud). The longer you wait to adapt to the newest technology, the more difficult and complex the transition will become.
Compliance and governance: A fundamental change in infrastructure is an opportunity to unify, simplify, and strengthen compliance and governance efforts. Cloud can provide great administrative tooling to centralise IT service management best practices and automate traditional operational tasks. Over time, this can greatly add value to the resilience of security/legal teams and greatly reduce the ad-hoc work required by operations staff. 
Resource and financial capacity: the decrease in ad-hoc work and IT costs can provide the opportunity to take on new initiatives and projects and is one of the biggest opportunity costs of not pursuing a cloud transformation. A well-configured, self-sufficient infrastructure can create the capacity for teams to take on new opportunities to further change and innovate. 
A failed assessment and misunderstanding of the existing situations and options will make any cloud initiative extremely difficult and near impossible.
Speeding through the initial steps of migrating or refactoring your workloads can result in tremendous amounts of technical debt. Resorting to a quick "lift-and-shift" will merely "lift-and-shift" your existing issues onto the cloud. 
Taking a thorough, introspective look through business case creation will help lay the sturdy foundation that will guide your institution through the difficult cloud adoption process. 
A cookie-cutter cloud transformation is not enough.
At Sollers Consulting, we have over 600 IT/business experts with extensive experience in financial services and insurance. We have guided 250 projects in over 30 countries and continue to stand at the forefront of digital innovation. We have considerable know-how in cloud transformations working with IT infrastructure, spanning various mission-critical systems and operational functions.
Author: Shinnosuke Fuchigami, Senior Analyst at Sollers Consulting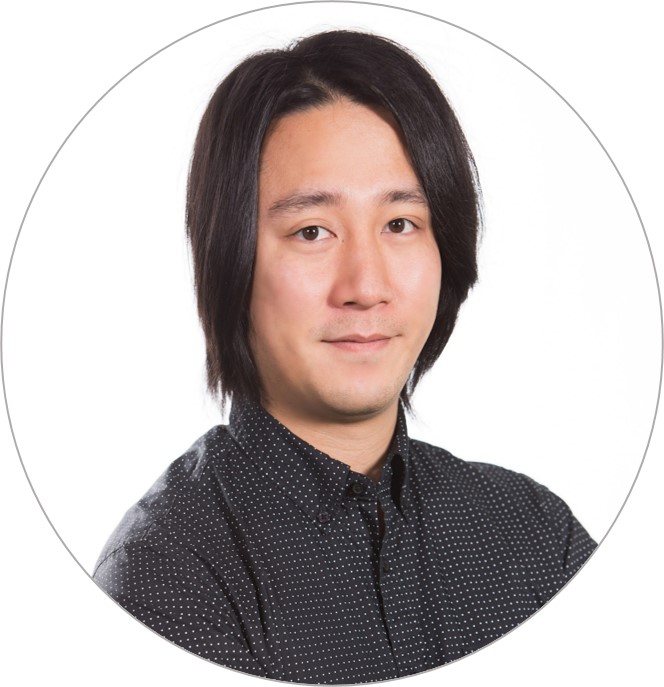 Shinnosuke is an experienced professional who has consulted for major vendors, and has project experience with insurance clients as a QA lead and release manager. In Sollers Consulting K.K., Shinnosuke is responsible for the internal development of cloud topics.